Thursday 12 September 2019, At Station F

| | |
| --- | --- |
| Christophe DUMOULIN, Eric BURDIER, Deborah LOYE | Source: © Ruby BIRD & Yasmina BEDDOU |
REVITAlLIZING COMMUNITIES
Responsible Author: Ruby BIRD & Yasmina BEDDOU (Journalists/Directors) | PARIS - EMERYVILLE, 08/24/2019, 07:15 Time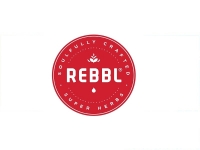 USPA NEWS -
Since its founding, REBBL, the plant-based beverage brand, has been on a mission to leverage business as a force for good, with a focus on eradicating the root causes of human trafficking and helping fight climate change through ethical impact sourcing. Their new short film, REBBL With a Cause, taps the narration talents of actor, activist and REBBL Collective member Ruby Rose to reveal the positive influence that thoughtful purchasing decisions can make on an individual, community, and global level.
Muddy Waters market manipulation
Responsible Author: Jacob Harris | Minneapolis, 08/22/2019, 17:42 Time
USPA NEWS -
After 4 years of successful short-selling, American "activist fund" Muddy Waters is falling under legal scrutiny, for its borderline investment strategies. CEO Carson Block argues he is simply investing and talking about it, whereas stock market authorities suspect foul play. Is the sun vanishing on the investment firm's raging tactics?
| | |
| --- | --- |
| | RAHMA-SOPHIA RACHDI |
| | Daren Frankish |
| | Ruby BIRD |
| | Yasmina BEDDOU |
| | Roberto Magni |