80% POTENTIAL FROM ASIA & AFRICA
Responsible Author: Rahma Sophia RACHDI & Jedi Foster | Paris, Washington DC, Zanzibar, 08/05/2022, 00:50 Time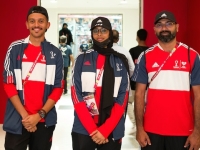 USPA NEWS -
FIFA (www.FIFA.com) volunteer programme brings together people from around world; More than 80% of potential volunteers are from Africa and Asia; Deadline for applications for FIFA World Cup Qatar 2022™ is Sunday, 31 July.
More than half a million people have now signed up on FIFA's global volunteer platform. The FIFA volunteer programme, revamped in December 2020, is the largest of its kind in sport, allowing everyone who signs up on the registration portal to apply to take part in any future FIFA tournament. Volunteer numbers have soared from 100,000 to 500,000 since October 2021, with the fast-approaching FIFA World Cup™ unsurprisingly proving the biggest draw. "This rise in people signing up to the platform truly is remarkable," said FIFA President Gianni Infantino. "The surge in numbers shows that our volunteer programme and platform are becoming a real, global community, with incredible interest in taking part in the FIFA World Cup in Qatar later this year."
TO BOOST THE GAME ACCROSS AFRICA
Responsible Author: Jedi Foster, Rahma Sophia RACHDI | Paris, Washington DC, Zanzibar, 08/05/2022, 00:42 Time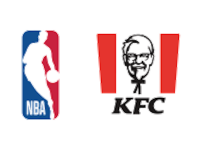 USPA NEWS -
KFC Africa (https://global.KFC.com), the most loved fast-food brand in 23 markets across the continent, is partnering with Serge Ibaka, of the Milwaukee Bucks, to enable and uplift the continent's youth and communities, whilst growing grass-roots basketball. "The average age in Africa is 19 and sport, specifically basketball, is a passion point for more than 100 million fans across the continent. In recent years we have seen the number of African players rising on the international circuit, providing inspiration and impetus for many young people dreaming of becoming the next global basketball all-star," says Emmanuel Kasambala, KFC Marketing Director, Rest of Sub-Saharan Africa.
| | |
| --- | --- |
| | RAHMA-SOPHIA RACHDI |
| | Daren Frankish |
| | Ruby BIRD |
| | Yasmina BEDDOU |
| | Aurangzeb Akbar |