| | |
| --- | --- |
| AUSTRALIANS In THE SOMME | Source: © Ruby BIRD & Yasmina BEDDOU |
Member of Warwick Hotels and Resorts
Responsible Author: Ruby BIRD & Yasmina BEDDOU (Journalists/Directors) | PARIS, 12/02/2017, 09:46 Time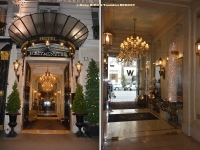 USPA NEWS -
Art, Culture, Fashion, Gastronomy... A Few Step away from the Hôtel Westminster stands the spectacular Palais Garnier with its Ornately Decorated Façade and the prestigious Place Vendôme. It is also easy to access the Majestic Place de la Concorde, the Tuileries Garden and the Eiffel Tower. The Hôtel is located in an Area of Paris with a Vast Array of Attractions and Facilities...
Volcanic Island Fully Encircled By Reefs
Responsible Author: Ruby BIRD & Yasmina BEDDOU (Journalists/Directors) | paris - SAINT-BARTHELEMY - GUADELOUPE, 11/28/2017, 07:24 Time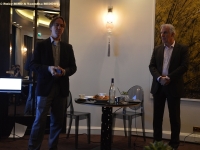 USPA NEWS -
Saint Barthélemy (Ouanalao), officially the Territorial Collectivity of Saint-Barthélemy, is an Overseas Collectivity of France in the West Indies. Saint Barthélemy was for many years a French Commune forming part of Guadeloupe, which is an Overseas Region and Department of France. In 2003, the Island voted (Referendum) in favour of Secession from Guadeloupe in order to form a separate Overseas Collectivity (COM) of France. Officially published in the French Official Gazette on 22 February 2007....
| | |
| --- | --- |
| | RAHMA-SOPHIA RACHDI |
| | Ruby BIRD |
| | Yasmina BEDDOU |
| | Daren Frankish |
| | Robbie Merritt |
This will be shown to users with no Flash or Javascript.